Self-cleaning filters
Supplies several self cleaning filtration techniques, each with their specific utilization. Below you will find a brief description of each technique.
Micro Drum Filters
Micro Drum Filters are reliable filters which separate floating material and organic matter from liquids. These filters are solid, efficient and economically interesting. Micro Drum Filters are applicable in pressureless, larger process flows. Mainly used in water filtration systems and circulation systems.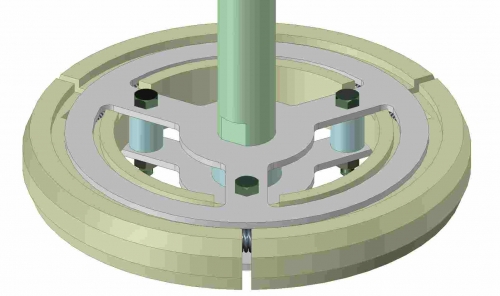 Automatic Disc Scraper
Automatic Disc Scraper: the fluid or suspension goes through the inlet to the upperside of the ADS Filter, flows through the openings into the scraper and is filtered by the wedge wire element of the sintered screen for microfiltration. The scraper cleans without flow interruption.
Axial Edge Filters
Axial Edge Filters are simple, self cleaning filters used for the removal of mixed organic and heavier solids from process liquids. They are placed in-line and mainly used in cooling water systems, effluent polishing and as (pre-)filter in all kinds of process flows.
Selfcleaning Suction Screens
Selfcleaning Suction Screens are mainly used in water intake systems. They filter out floating matter that could block the water flow or clog up pumps and water distribution systems. The suction screens are equipped with a built in back wash mechanism preventing the filter from clogging.
Scrape filters
Wedge Wire Strainers are robust filters equipped with a motor-driven cleaning mechanism. These strainers are suitable for the separation of suspensions whose viscosity ranges from water-thin to pasty. Minimal product loss during purging. A versatile filter applicable for numerous applications.
Vibration, tilt and vibration-tumblescreeners
Vibration Tumbling Screens are used for decanting and classifying solids, dewatering and waste water cleaning. Vibration Tumbling Screens are driven by unbalanced motors. Bouncing ball or ultrasonic cleaning keep the meshes free without damaging it.
Yamit E.L.I. Filters
Yamit E.L.I. Filters are hydraulic selfcleaning filters. These are used in a wide range of applications in the industry, the public sector and agriculture. Automatic hydraulic screen filters applications encompass water filtration for instance.